HarpCare for Animals provides live and recorded Harp Music as audio and visual enrichment programs in zoos, animal shelters, veterinary clinics and for companion animals.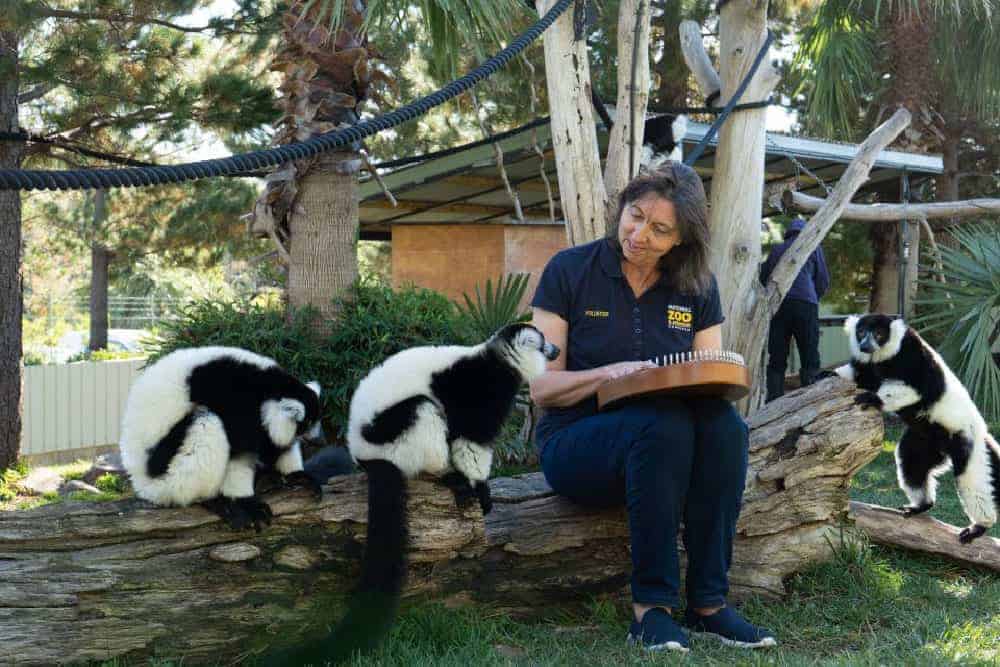 Why the harp?
The harp provides a soothing gentle sound and vibration that is a wonderful addition to any animal enrichment program.
Research shows that animals respond positively to music and it can:
• Relax
• Distract
• Comfort
• Reduce stress
• Help with separation anxiety
• Provide enrichment
• Change the soundscape of a busy public space.
Currently I provide an audio and visual enrichment program at The National Zoo and Aquarium in Canberra, Australia.
I love watching the response of the animals. Although every visit is different depending on the animal and environment, typical responses include curiosity and deep listening The animals move around and then become quiet and settled.
Primate keeper Georgia Clark, who has been working at the zoo for the past nine years, said the music gets an excellent response from the primates who come over and sit as close as they can to listen.
"We find it has quite a calming effect on most of them. It is an important part of our enrichment program at the zoo"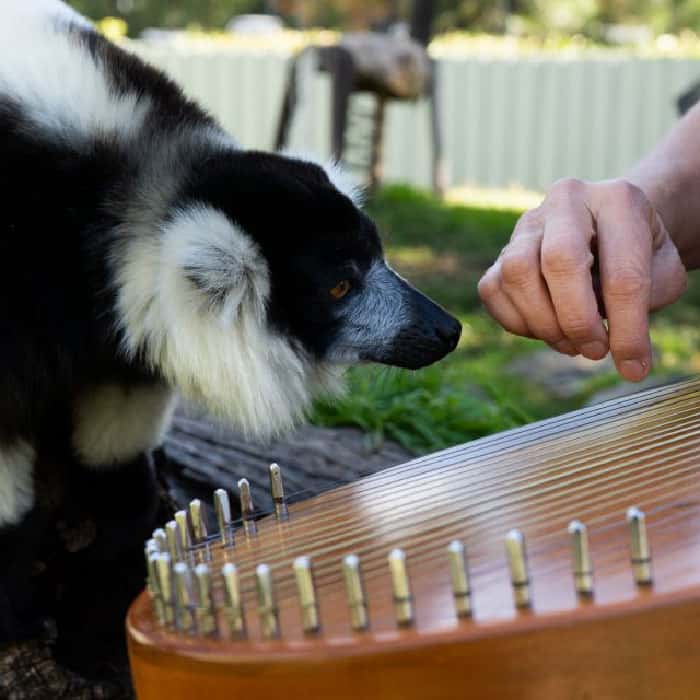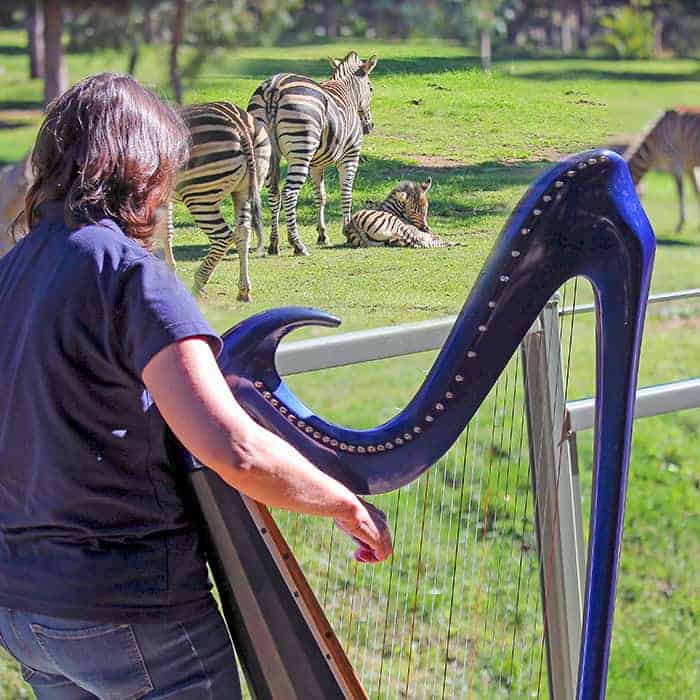 ~ Photos courtesy Region Media ~